American Muslim
Intercultural Network
AMIN (American Muslim Intercultural Network) was established to address the unique needs of American Muslims, both native-born and immigrant.
​
Following the Prophetic model, we seek to make people feel valued, regardless of their background. We seek to serve those interested in Islam, those who have embraced Islam, or those recommitting themselves to religious life. We host activities that build camaraderie and create opportunities for honest dialogue, where people can express themselves safely.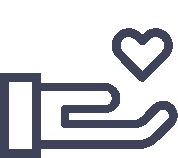 "Those who spend of their goods (in charity) by night and by day in secret and in public shall have their reward with their Lord: on them shall be no fear nor shall they grieve."